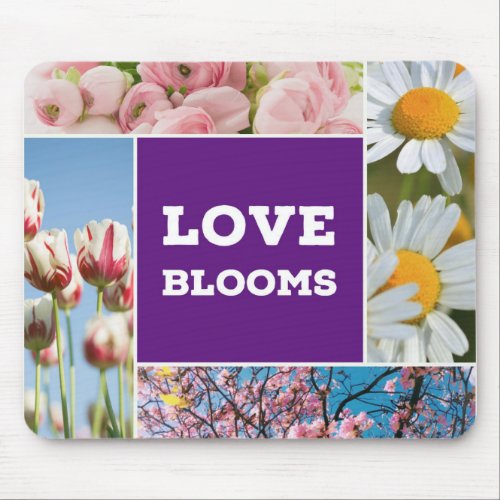 Love Blooms Mousepad
When Giving Someone a Congratulations Card for their Engagement, it's often Better to Write Something Thoughtful Inside, Versus just Signing Your Name
If you're at a loss for words to write inside the card, below, you'll find many pre-written sayings and phrases. Sometimes it's just hard to think of the right thing to say, especially when it's people we don't know intimately.
This list is designed to make things a bit easier for you; select the most appropriate saying for the happy couple, then write it in your card. Look for words with a bit of humor, some inspirational and others that speak simply about love.
Words to Write in an Engagement Card:
This is the beginning of your book; the best part is, you both get to write your own story including twists, turns and alternate endings!
One thing in life that's guaranteed to be unique to each of us, is our journey in love – may yours be filled with joy [

Tweet this

]
It's said that if we focus on living simply, we'll end up with everything that matters [

Tweet this

]
Your love is an example to all of us; it's deep and very honest [

Tweet this

]
Love is the blanket that takes the chill out of everything [

Tweet this

]
Your life matters, your love matters, and your engagement is a great excuse to party! [

Tweet this

]
You've won the best man, and we are all seriously jealous…but congratulations anyway [

Tweet this

]
In your life together always remember what it takes to keep and build a strong love [

Tweet this

]
In times of peacefulness, treasure those moments, in times of turmoil, treasure those moments; for it is in both these times that love will grow roots
You are both an example of love, character and honesty, congratulations on your engagement [

Tweet this

]
If those of us who have been married for many years were called upon to offer up advice to a newly engaged couple, I would like to think the most commonly repeated tip would be to wake up each day thinking about what small thing you can do for the other to make their day a better day. By approaching your day this way, kindness will always stand tall beside love, holding it up when it needs a hand.
When you begin a life together, you may see your lives in two dimensional views, however, may your long life and growth in love allow you to see the beauty of your commitment in five dimensional views; Friendship, Kindness, Love, Patience, and Humor.
When you always remember to honor each other, you will never forget to love each other [

Tweet this

]
Passion is the spark that lights the fire, and kindling is the fuel that keeps it going – may you have an endless supply of kindling [

Tweet this

]
May your love grow as many roots as an English Oak Tree [

Tweet this

]
Love and faith are both unseen, until a couple decides to make them visible to others through marriage [

Tweet this

]
There isn't any way to know the secret of life, except to say, there is no secret; just love and be kind to each other always [

Tweet this

]
When we treat our future spouse the same ways as we treat our best friend, then it's a relationship that has developed into something rock strong [

Tweet this

]
If you always remember to be friends with each other, you will always be friends with your lover [

Tweet this

]
Your love is a measure that can't be seen, but you see it, feel and know it, that's what trust and faith are made up of [

Tweet this

]
If you had to do it over again, would you do it with each other – that's the question to ask in 50 years! (the answer is usually yes by then!)
Don't worry, marriage is like a knot, and so are panties…but you can untie one but not the other so quickly! Congratulations on getting your panties (and your life) all tied up
If you love someone set them free (forget that quote, it's garbage) [

Tweet this

]
I can sum up your life….'the one we all wish we would have!' …if we weren't so jealous we would say congratulations!…ok, we'll say it anyway…congratulations you lucky Beeyatch
When you say I do, make sure he knows what you're promising to do! (exclude laundry, dishes, and the windows..unless he helps then it's ok)
Life begins at thirty! so glad you're finally getting started
You are on a road to harmony and happiness…keep that thought in your head when you want to hand-0ut smack downs!
You've been together so long, I thought you were married! [

Tweet this

]
Don't do ittttttttttttttttttttttt!!!!!!! – it being the nasty, the night before you wed – too late? [

Tweet this

]
Marriage: When two people make a promise to love each other til the end of time…remember 'no praying for the end of time' (as the song goes) [

Tweet this

]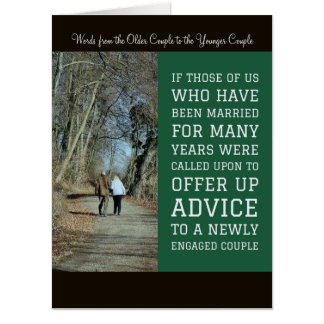 Giant Engagement or Wedding Congratulations Card From Older Couple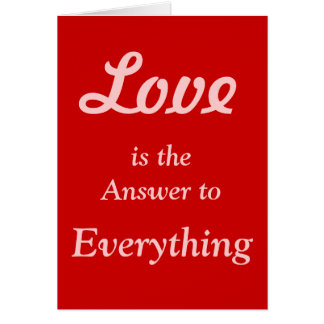 Funny Wedding Card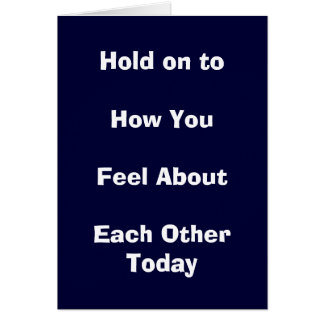 Funny Wedding Card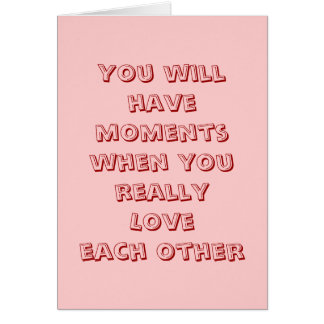 Funny Love Wedding Card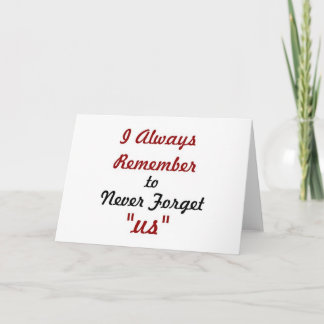 Love Quote – I Always Remember to Never Forget Us: Card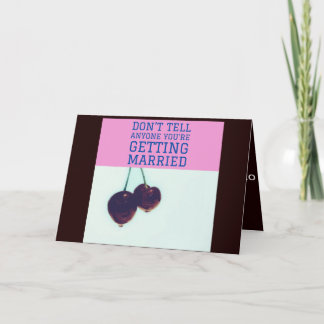 Funny Engagement Card from the Friends
This blog post has been Digiproved © 2013-2017 Barbara (Tremblay) Cipak
Acknowledgements: Written list of 30 Things to Write in more...
Please follow and like us:
Tags: Ad, Card Sayings, Engagement, Love Sayings, Sayings